Susannah Copland, MD
Fertility Specialist, Co-Founder (Retired)
Dr. Copland pursued an undergraduate education in agricultural and biological engineering as a stepping-stone to medicine. She graduated from Cornell with honors and distinction eager to apply the problem-solving rigor of engineering training to medical education, receiving a full scholarship to the Mayo Clinic School of Medicine.
She went on to complete her obstetrics and gynecology training at the Magee-Women's Hospital in Pittsburgh and her Reproductive Endocrinology fellowship at Emory University in Atlanta, where she also completed a Master of Science in Clinical Research. Her ultimate career choices, leading her to become an infertility specialist, were influenced by her affinity for solving complex problems and a desire to develop long-term relationships with her patients.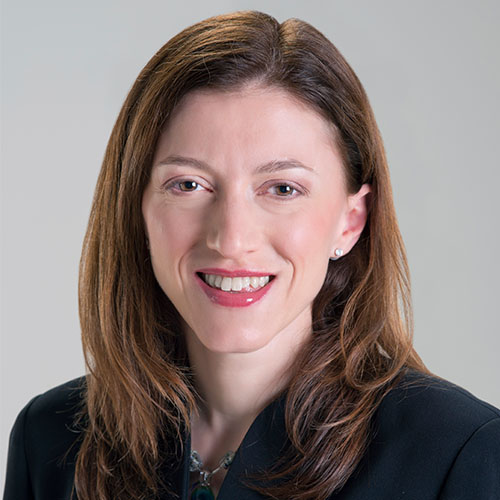 After fellowship, she was recruited by the Duke University Division of Reproductive Endocrinology to oversee clinical research and to direct the fertility preservation and third-party reproduction programs, which she did for five years. While enjoying academic practice, she partnered with David Walmer to found Atlantic Reproductive to provide personalized patient care in a welcoming independent practice.
Susannah learned the value of hard work, perseverance, and family early in life from her parents, who were the first generation to complete higher education and go on to accomplish careers in the humanities and sciences. When Susannah was six, the choirmaster at St. Andrew's in Cherry Hinton near Cambridge, England recommended that her parents support her education in music, recognizing that she had remarkable musical abilities. After years of musical training in vocal performance and cello, culminating in training with the principal cellists of both the Buffalo Philharmonic and the Cleveland Symphony Orchestra, she decided to make medical science her profession, while continuing her lifelong passion for music as an amateur. That passion now includes duets at home with her children.
In addition to enjoyment and relaxation, music has provided Susannah with valuable lessons in communication. Working cooperatively to develop complex harmonies with other musicians and rapport with many audiences taught Susannah the art of connection in communication, an art that she now uses to interact with patients. After taking time to listen to each patient's individual circumstances, she provides detailed counseling on the possible causes of their delay to pregnancy and the full spectrum of treatment options. Susannah believes in patient autonomy, counseling her patients as if they are the "captains of their ship," making informed decisions guided by a better understanding of their fertility.
Education & Training
1991-1995: B.S. with honors and distinction in Agricultural and Biological Engineering
Cornell University, College of Agriculture & Life Sciences / Engineering, Ithaca, NY
1995-1999: M.D.
Mayo Medical School
Rochester, Minnesota
1999-2003: Resident, Obstetrics and Gynecology
Magee-Womens Hospital
Pittsburgh, Pennsylvania
2003-2006: Fellow, Reproductive Endocrinology and Infertility
Emory University School of Medicine
Atlanta, GA
2005-2007: Master of Science in Clinical Research
Clinical Research Curriculum Award Program
Emory University School of Medicine / Rollins School of Public Health
Atlanta, GA
Specialty Board Certifications
Reproductive Endocrinology & Infertility
2008-present
Obstetrics & Gynecology
2006-present
View My Ratings & Reviews